Knowing how difficult it is to educate your clients on the significance of "merchandising" or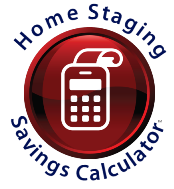 home staging your property as a viable product, it is helpful to use the analogy of product packaging.  Similar to the items on the shelves of your local store, each product has features and benefits as well as competition. We choose the product that best hits our emotions through the design of the package, the color and the price.
To compete in the real estate marketplace, your home for sale must be priced correctly for the market, packaged better than competing homes in your area and price range, and presented to prospective buyers to highlight all the benefits – Curb Appeal, Space, Traffic Flow, and overall Ambiance.
We offer:
Complimentary Consultations for Realtors and Investors
Investor Home Staging Packages – One Month Lease
Owner/Occupied Home Staging – One Month Lease
Downsizing Redesign and Blended Household Design
One Hour Consultations ($150) for Home Owners who want to DIY
Conceptual Design which includes before and after photos
The benefits you receive using our Home Staging services include delivery and set-up, before and after photos, maintenance of your staged property, if necessary, for open houses, plant & floral affiliate, Plant World in Huntington Beach, CA, (optional), interior and exterior staging consultations, marketing for your property, OR choose Conceptually Designed photos for your whole house or one room. (minimum of $200)
DC Redesign uses their own inventory of furniture and accessories to fit your property, and quotes are customized to fit the property owner's budget for the right style and your property's location. Home staging costs of $1,000 to $1,200 per month are different than a design bid for living.
Diane Concialdi has served as past President of  the Real Estate Staging Association, RESA Orange County CA Chapter (2007 to April 2011).  To contact DC Redesign Home Staging and Conceptual Design call Diane (714) 815-3506 or email diane@dcredesign.com.

Home Staging services provided in the cities of Westminster, Huntington Beach, Seal Beach, Long Beach, Los Alamitos, Lakewood, Santa Ana, Cerritos, Cypress, Costa Mesa, Corona Del Mar, Newport Beach, Newport Coast, Mission Viejo, Irvine, Laguna Hills, Laguna Niguel, and Aliso Viejo.